Carry Your Data Safely With These
Give your clients the coolest file-saving tool for their project, presentation and other important files with our robot thumb drive! Our robot thumb drives are supplied with high-grade memory chips - saving up to 512mb of documents, pictures and music. However, if you want to upgrade your MB/GB, you sure can with our robot thumb drives. It easily plugs from one pc to another, without having to worry about glitches, viruses, losing data or damages. Also, they come with a terrific 10 year data retention warranty.
Our robot thumb drives aren't like other thumb drives. These thumb drives have a cool, funky shape that can stand alone on your desk at home/work or even car. They're light and available in silver.
By ordering our robot thumb drives, it will perfectly showcase your
business
event
trade-show
exhibit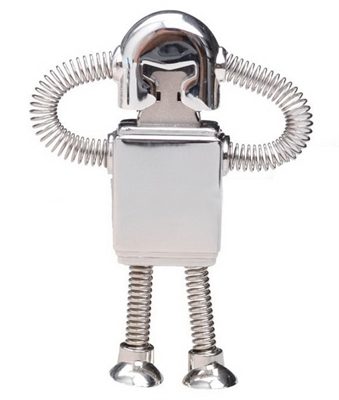 22 July, 2015
The USB Flash Drives Team